/// 
It's no surprise that Adidas always has something up their sleeve when it comes to creation…
THIS DESIGN ADDED INNOVATION & DID NOT DISAPPOINT WITH THE RELEASE OF
ULTRA BOOST | UNCAGED
I'VE SAID THIS BEFORE BUT THE BOOST™ TECHNOLOGY IS MADE FOR THE PERSON WILLING TO WORK THE SHOE… THE MORE YOU GIVE, THE MORE YOU GET when it comes to BOOST technology!
THE 411 ON THE FIT :
Sock like fit | tongueless design (my fave!)
SIZE RUNS BIG | I cannot stress this enough about UB's I usually wear a 7 in other brands and size down to a 6.5 for a typical BOOST but can still go to a 6..this one was actually a men size 5
adidas Primeknit upper wraps the foot in a snug & light weight material that won't leave you feeling like you're restricted in ANY FORM!
MODERATE running| I would suggest these for a THEME park day or any event that calls for all day walking, your feet will thank you later!
WALKING ON A 3 STRIPED CLOUD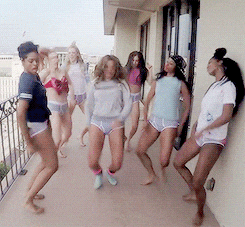 DISCLAIMER: PHOTOS BY ME, ALTHOUGH THE SHOES WERE #GIFTEDBYADIDAS ALL THOUGHTS & OPIONS ARE MY OWN.
THIS IS NOT A SPONSORED POST